I completed operation Balcony Garden! The mission began at a furniture warehouse sale where I bought 4 flower pots for $25. Score! Well, I obviously needed something to go IN these newly acquired gems so I meandered over to Lowe's and got some flowers. Now my balcony looks more welcoming, despite the heat. Mission accomplished.
For those of you who don't know me, I love bling. You can tell from this headband I scored from Forever 21 and the ring (I don't remember where I got it though). I think blazers are a staple piece for every closet along with a good pair of denim shorts. They both go with everything. And the blazer can transition into any season.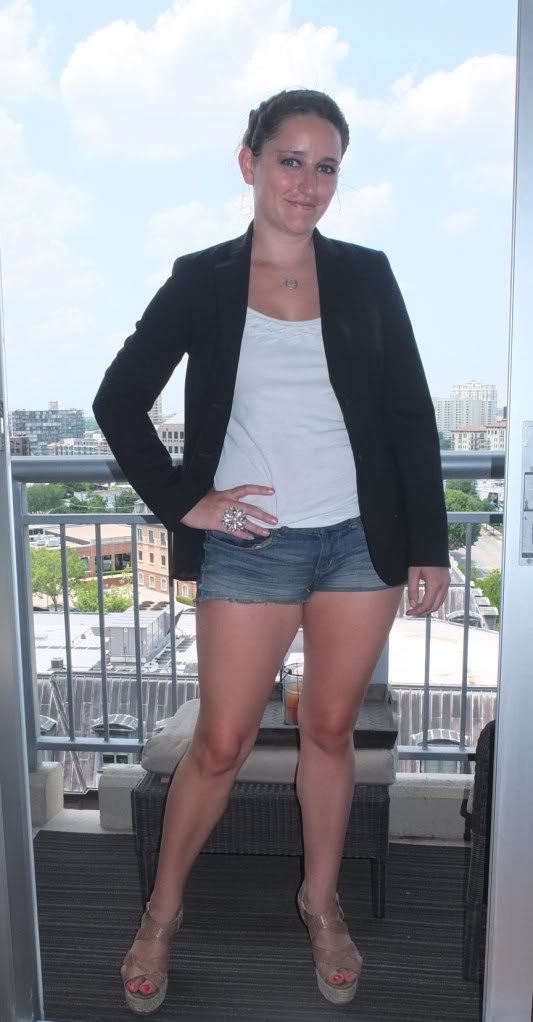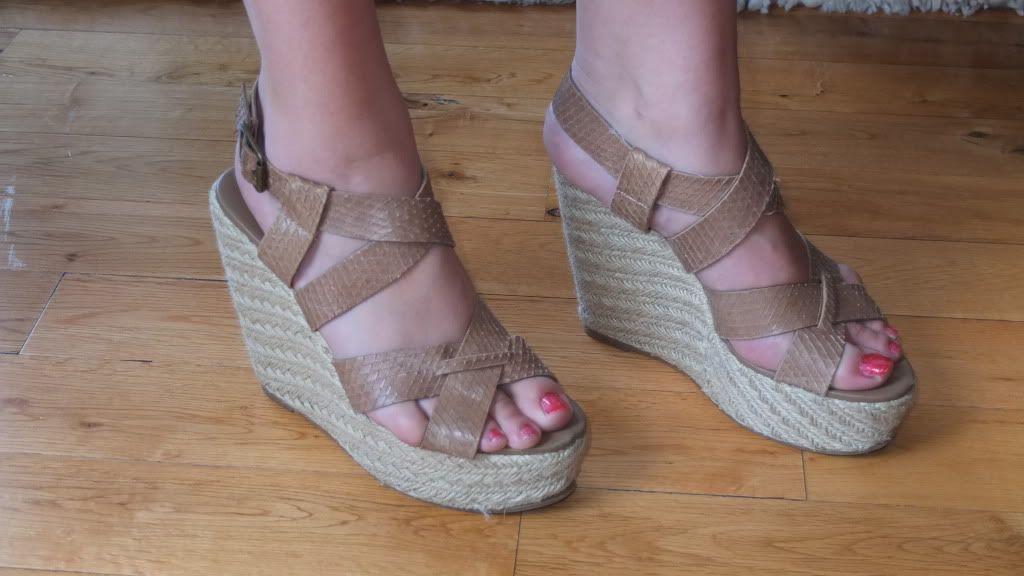 "Look like a girl, act like a lady, think like a man, work like a boss"
Blazer: Banana Republic, Undershirt: Banana Republic, Shorts: Mossimo for Target ,Wedges: Aldo Headband: Forever 21
Be sure to follow me on
Bloglovin'
(Allison At Work)
Twitter
or Instagram (@allid214)
Pin It Now!