Well, I must say today is starting off much better than yesterday. I am focused and ready to take on the day! Today consists of the never ending job hunt and a seminar on interviewing skills. There is a blog of a woman here in Dallas,
Life in Travel
, which I have been following religiously. She travels the world, looks fabulous, shops at the most extravagant boutiques and basically, I'm jealous. You should check out her blog if you have time!
So I'm all about casual this week. This outfit is obviously all about the necklace, which I got from Anthropolgie. I thought I'd be a little glam with the sunglasses then keep it simple with the side braid. Hope everyone is having a terrific Tuesday!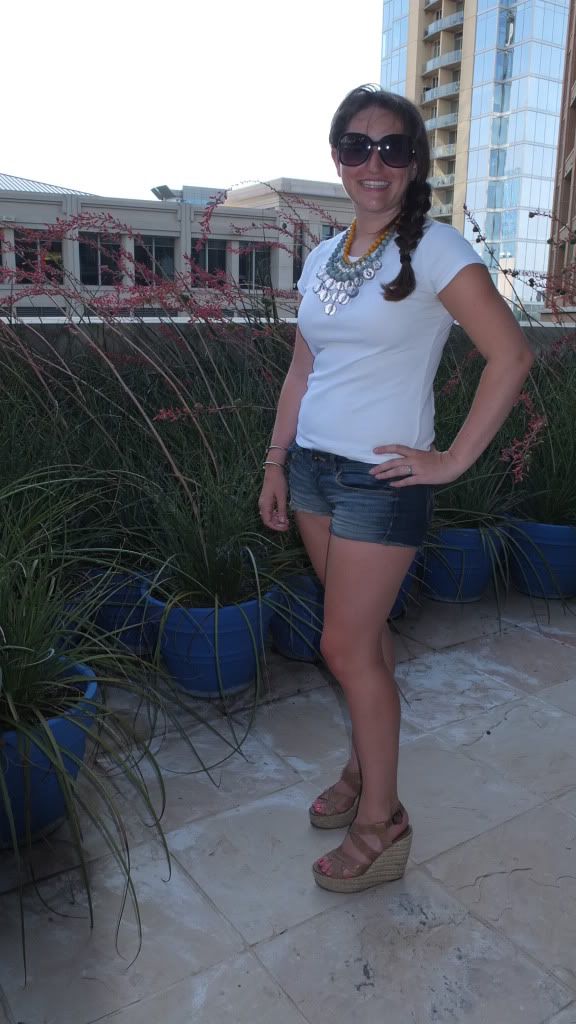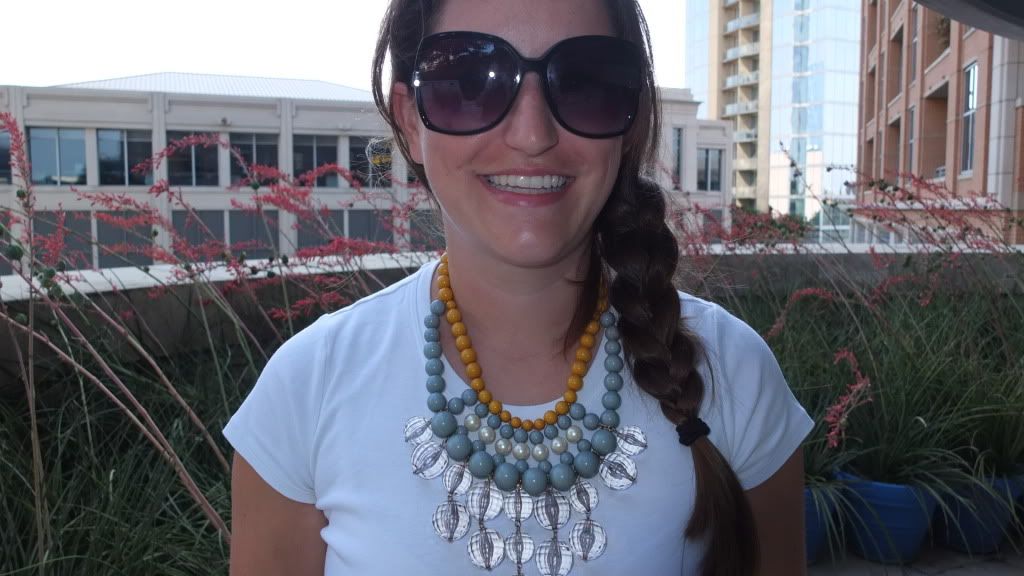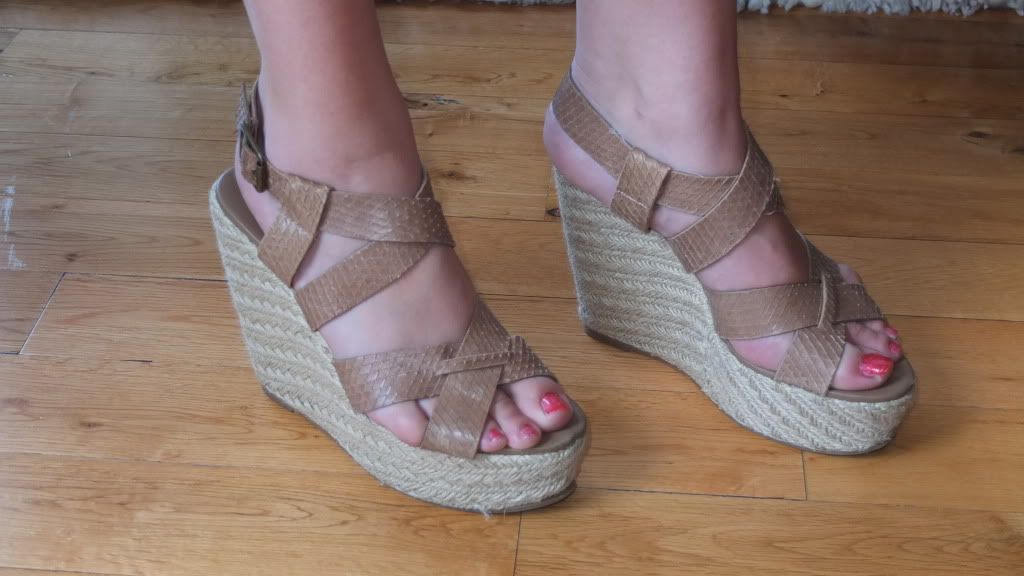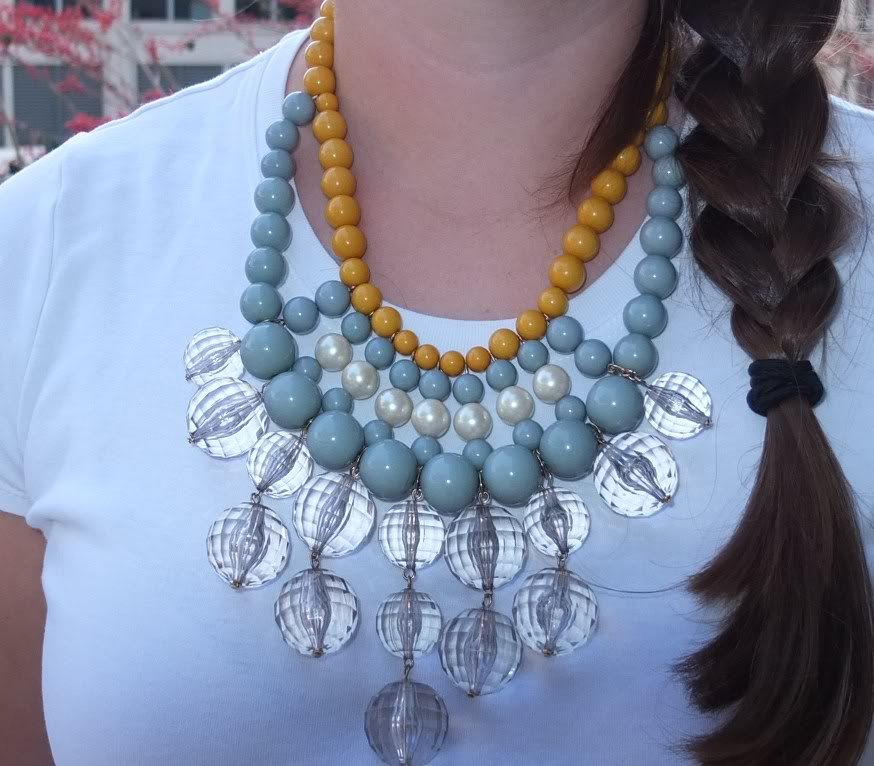 Top: Ann Taylor Shorts: Mossimo for Target Necklace: Anthropologie Sunglasses: Target
Wedges: Aldo
" And we know that in all things God works for the good of those who love Him, who have been called according to His purpose" Romans 8:28
Pin It Now!