I just had the most amazing evening with my dear sister and her friend Brooke. I made a spinach artichoke mac n cheese and Megan made her infamous deviled eggs. Thank you Pinterest! You provide us with so many fun recipes. But seriously, I had a great night and I haven't laughed this hard in a long time. PS I can't wait for football season to get here!
I love the pattern of this skirt. I'm a big pattern person. They make life more fun! I wanted to keep the focus on the skirt, so I dressed down the rest of the outfit. You can't go wrong with a denim jacket and nude wedges. Hope everyone has a fabulous day!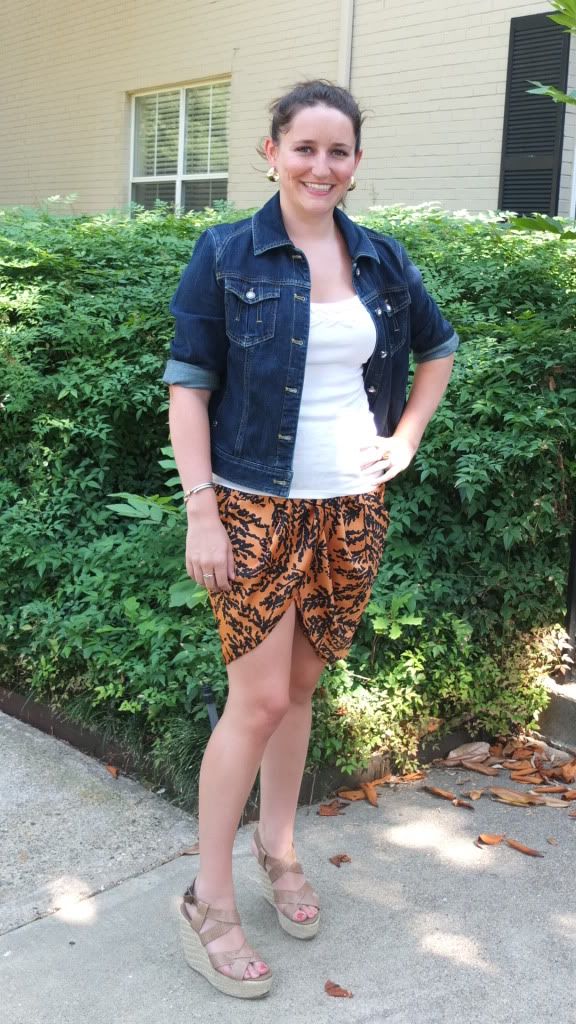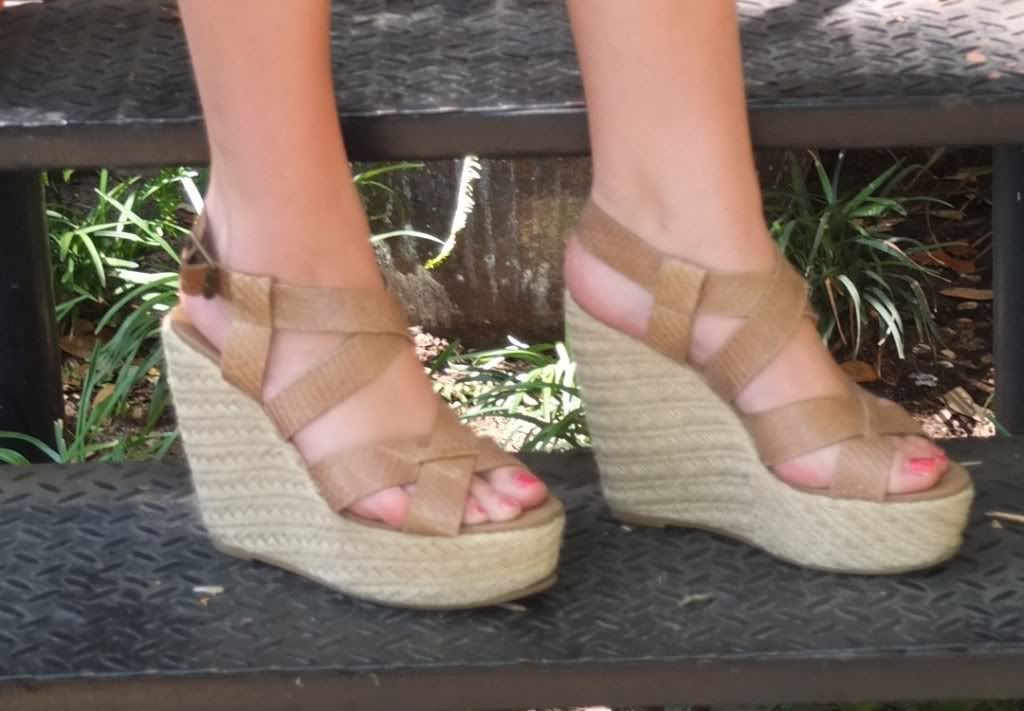 Jacket: Chico's Undershirt: Banana Republic Skirt: Zara Wedges: Aldo
"We know that in all things God works for the good of those who love Him, who have been called according to his purpose." Romans 8:28
Follow me on Twitter
Pin It Now!