Here I am at Starbucks, unsure what to write about. I had to get out of the house but needed to get some work done so where does one go? That's right, Starbucks. I always order a tall iced coffee (or iced mocha if I'm feeling the extra calories). I've been very anxious lately about all of this not-having-a-job business. Throught the help of prayers, friends, and family I have been slowly getting through it. I am waiting to hear from a company by the end of this week so keep your fingers crossed for me! I really want the job and it would be a complete answer to prayer. Either way, I'll keep you posted.
The outfit of the day is a great day to night outfit. It's causal enough with the shorts to sport it during the day and dressy enough to just throw on some white jeans for a night look. I'm all about easy styling, so my current obsession is the side braid. With my hair, it always ends up messy, but I think it adds character. Again, I'm an accessories girl and LOVE these Steve Madden shoes and the Anthropolgie necklace. Hope everyone enjoys their Wednesday!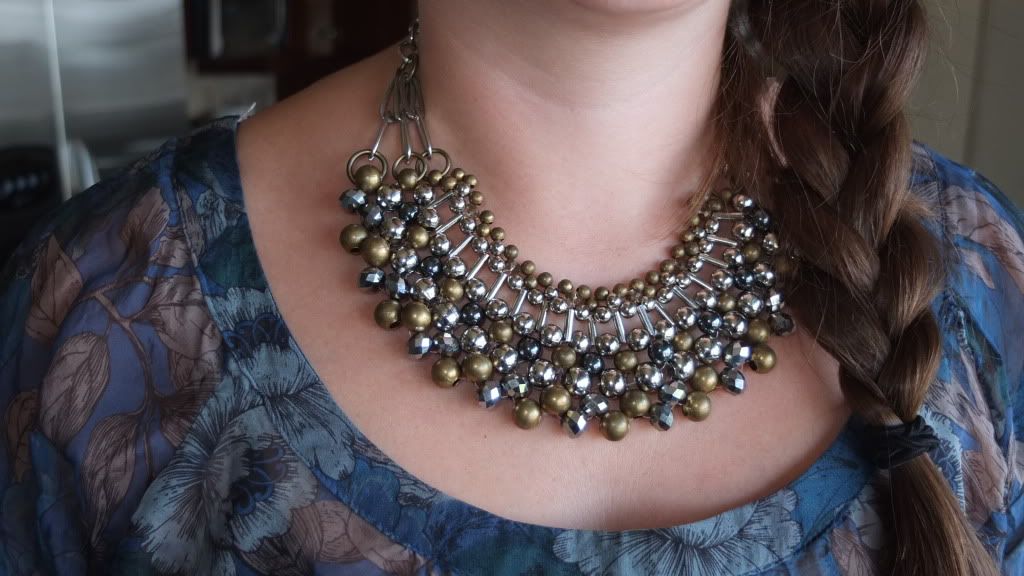 Sheer Top: Forever 21 Undershirt: Express Shorts: American Eagle Shoes: Steve Madden
Necklace: Athropologie
Pin It Now!