Well, I have managed to stay busy these last few days via job hunting, life searching, and art projects. I'll have to post the final masterpiece once I have finished. My new mission on the job front is to find a retail or Starbucks type job. If you know anyone who is hiring, holla at me!
I love mixing dressy with casual so I grabbed this mini blazer, which is a great alternative to a regular blazer in this June heat. The necklace is a find from a high school mission trip in China. Needless to say, I've had the necklace to quite a while! As always, have a fabulous day :)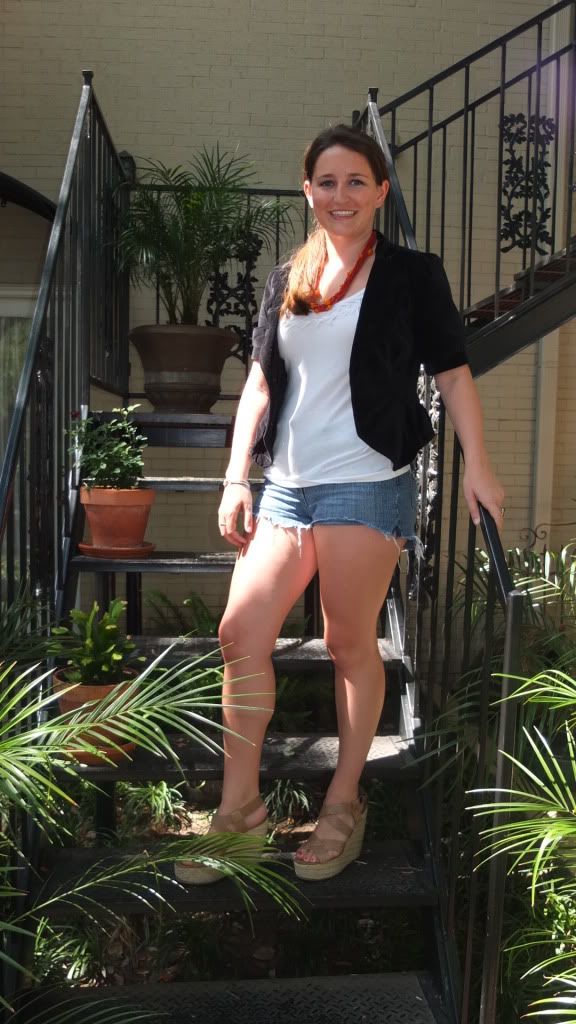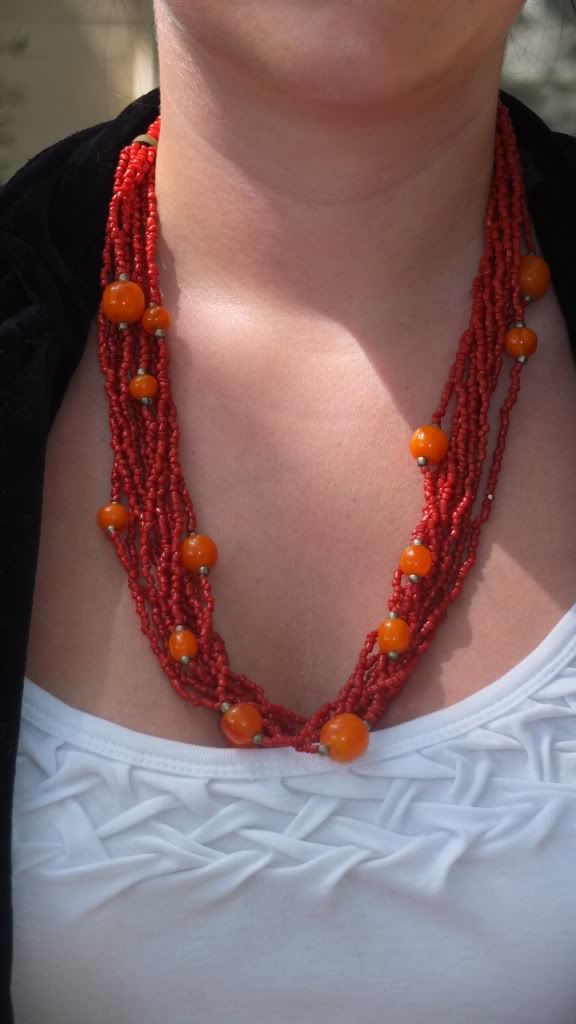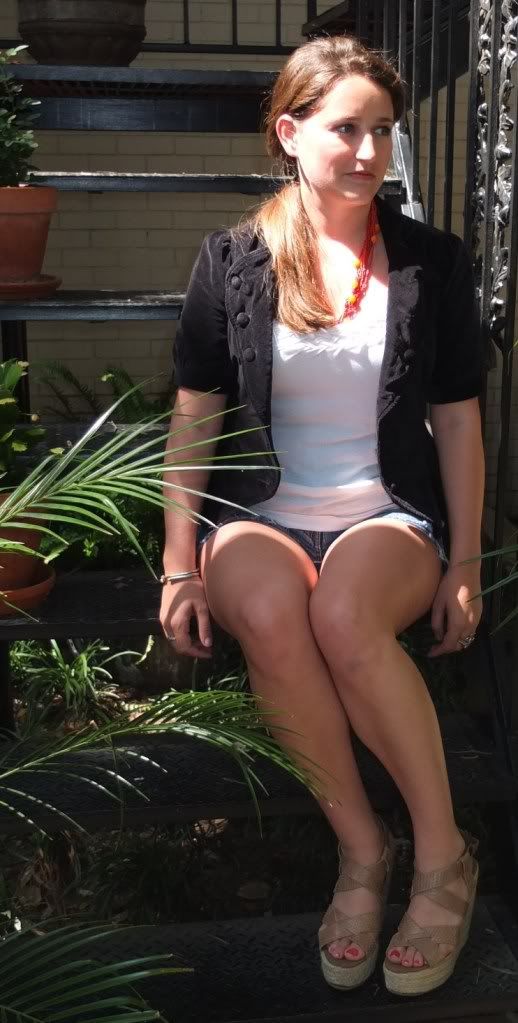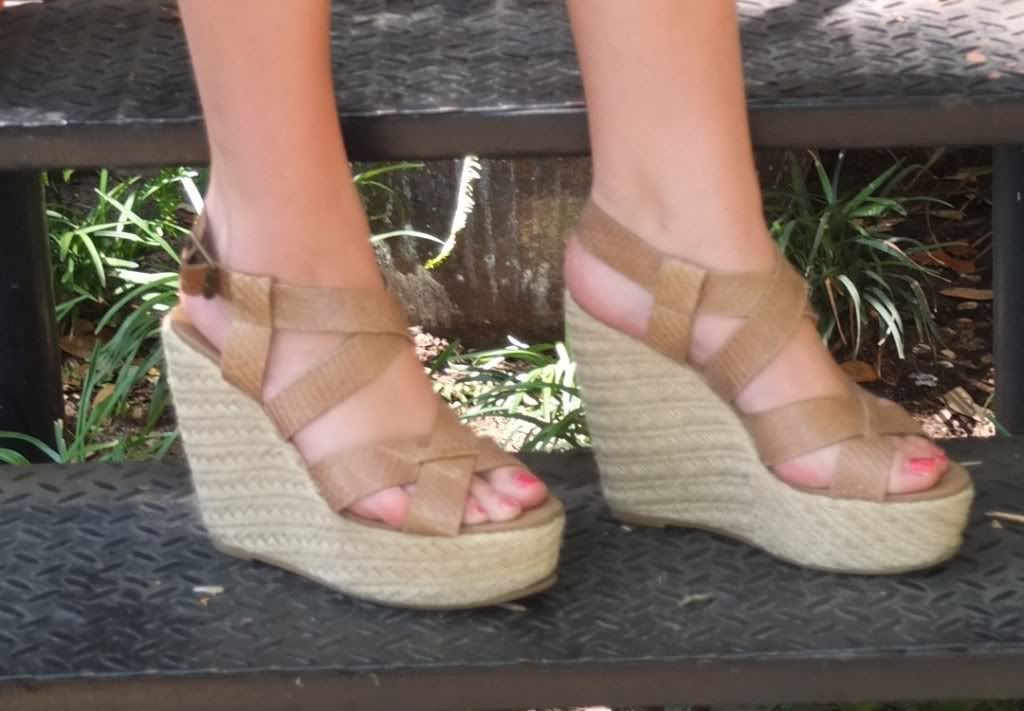 "Keep your heart open to dreams. For as long as there's a dream, there is hope, and as long as there is hope, there is joy in living."
Pin It Now!